Connect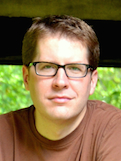 Dr. Michael R. Wagenman <mwagenman[at]uwo.ca> is the Christian Reformed campus minister (chaplain) at Western who leads the Western Campus Ministry community. He is a member of the faculty of Western's School of Graduate and Postdoctoral Studies (theology) and the Faculty of Theology at Huron University College.
He completed his PhD at the University of Bristol (UK) on the philosophy and theology of power of civic institutions. He maintains ongoing research and publishing, writes regularly in academic and popular journals and newspapers, and is a member of a number of learned societies.
He is the founding chair of the international network of practical theology scholars, the Scripture and Church Seminar, which is part of the Tyndale House Scripture Collective, the Institute for Biblical Research, and the Society for Biblical Literature. He leads the Christian Reformed Church's church-planting team for southwestern Ontario.
His current academic research entails a theological analysis of psychedelic rock - both as a musical genre as well as a cultural movement that arose in the 1960s when Christianity began its long process of disestablishment as Western civilization's organizing principle/worldview. For about a decade before that his work addressed the philosophy and theology of power in the Modern and Postmodern periods (Max Weber to Michel Foucault), religious propaganda, the history and theology of Calvinism and Neo-Calvinism, the theological justifications of racism in North America and South Africa, and the theological roots of European democratic pluralism.
He also teaches New Testament interpretation at Redeemer University College and "vocational wayfinding" at the Institute for Christian Studies at the University of Toronto. He is available at Western to help lead Alternative Spring Break trips and to supervise grad students and serve on examination committees for MA and PhD students.
Mike is extremely happy to serve the university, church, and broader London community as a teacher, speaker, and mentor/coach for young adults.
---
DOWNLOAD OUR APP!
Connect with us, receive notifications about events, get up-to-date announcements, all right on your iOS or Android device. Search "the Bridge" in either the App Store or Google Play. Then, create a free account, set "Western University Campus Ministry" as your "home church" and you'll be all set! There's even a free Bible and daily devotional included!