Grad/Faculty
GRADUATE CHRISTIAN FELLOWSHIP is a weekly gathering of grad students for socializing, prayer and worship, and Bible study. For the 2019 summer months (April - July), we will be meeting on Thursdays from 5:30pm in UCC 38B for a time of socializing over a light meal followed by a Bible study on 1 and 2 Timothy. We hope you join us!
Check back in early September for more information on GCF during the 2019-2020 academic year!
While most of the GCF community is intentional about their Christian faith, this is not a requirement. So if you're looking for interdisciplinary academic community and curious about Christian faith, you're most welcome to check us out!
---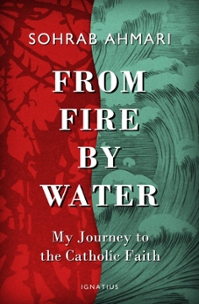 FACULTY BOOK CLUB is a group of Christian faculty who meet once or twice a semester to discuss a series of books related to the academic vocation, current events, or Christian faith. We are currently reading From Fire By Water: My Journey to the Catholic Faith by Sohrab Ahmari. We will be meeting in late May or June to discuss it. Send Mike an email if you'd like more information.