Grad/Faculty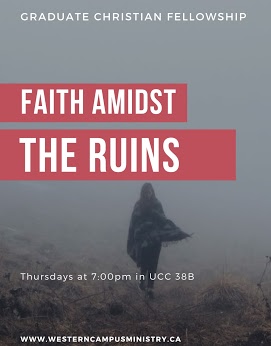 GRADUATE CHRISTIAN FELLOWSHIP is a weekly gathering of grad students for socializing, prayer and worship, and Bible study. For the 2018-2019 academic year, our theme is "Faith Amidst the Ruins." Over the course of the year, we will be looking at Habakkuk (Fall) and 1 Corinthians (Winter). Both Habakkuk and Paul wrote to those living the life of faith in the midst of cultural change, shift, and even collapse. Many commentators today see disturbing and unsettling trends in North American society/culture. How do we cultivate a Christian faith that has the wisdom to navigate these changing dynamics faithfully? We meet Thursdays at 7:00pm in UCC 38B.
While most of the community are intentional about their Christian faith, this is not a requirement. So if you're looking for interdisciplinary academic community and curious about Christian faith, you're most welcome to check us out!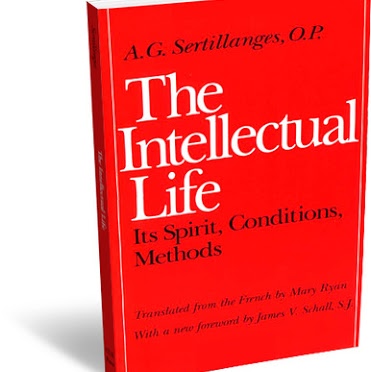 FACULTY BOOK CLUB is a group of Christian faculty who meet once or twice a semester to discuss a series of books related to the academic vocation, current events, or Christian faith. We are currently reading The Intellectual Life: Its Spirit, Conditions, Methods by A. G. Sertillanges, O. P. We will be meeting in late September or early October to discuss it. Send Mike an email if you'd like more information.