Western Campus Ministry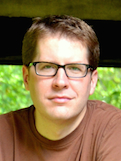 Consider supporting our ministry to students
with a tax-deductible donation!
Just click the image below.
Dr. Michael R. Wagenman
 <
mwagenma[at]uwo.ca
> is the Christian Reformed campus minister at Western who leads the Western Campus Ministry community and is also a member of the faculty of Western's School of Graduate and Postdoctoral Studies (theology). He completed his PhD at the University of Bristol (UK) on the philosophy and theology of power of civic institutions. He maintains ongoing research and publishing, writes regularly in academic and popular journals and newspapers, and is a member of a number of learned societies. He is the chair of the international network of practical theology scholars, the
Scripture and Church Seminar
, which is part of the
Tyndale House Scripture Collective
, the 
Institute for Biblical Research
, and the
Society for Biblical Literature
. His academic research addresses the philosophy and theology of power in the Modern and Postmodern periods (Max Weber to Michel Foucault), religious propaganda, the history and theology of Calvinism and Neo-Calvinism, the theological justifications of racism in North America and South Africa, and the theological roots of European democratic pluralism. He participates in 
Western's Alternative Spring Break
, teaches New Testament at
Redeemer University College
, is available to supervise grad students and serve on examination committees, chairs the Christian Reformed Church's church-planting team for southwestern Ontario, and is happy to serve the university, church, and community as a teacher, speaker, and mentor/coach.
---
Take a for-credit course with Mike!
 
Religious Studies 2610: Christian Theology, Culture, and Practice is offered at Huron University College during the Winter term. The course is a survey of Christian thought, culture, and practice, including approaches to the Bible, the formation of doctrine, the development of ethics, the use of philosophy, iconographic expression, and the sacraments. Attention is given to a variety of historical and cultural contexts, as represented both in local and global settings.
 
Vocational Wayfinding is offered in London through the Certificate or MA in Worldview Studies programs at the Institute for Christian Studies (University of Toronto) during the Winter term. This course

will explore particular practices, frameworks, and tools, by means of which we can engage in vocational wayfinding. Prompted by our readings we will consider some of the relationships between work and identity: How does my work prompt my discovery of my sense of self? How do I try out possible selves in relation to whatever in the world is calling me toward particular kinds of work? What am I to do with my life? We will give close attention to those passages in our lives (in particular young adulthood and the middle passage of life) when both our work contexts and our experience of our identity are most obviously in flux. In addition, we will consider how to contribute skilful leadership and insightful mentoring to others as they engage in their own vocational wayfinding, particularly in the contexts of the workplace and educational institutions.

 
---
We will be hosting the following activities during the Summer of 2018:
Beginner's Bible Study (Gospel of Mark), a weekly place for new Christians, undergraduate students, or those interested in learning more about Christian faith can explore the big questions. Thursdays from 5:00-6:00pm in UCC 38B. (We will not meet in August.)
Graduate Christian Fellowship, a weekly gathering of grad students who want to discuss together the joys and challenges of grad student life from a Christian perspective. Thursdays from 7:00-9:00pm in UCC 38B. (We will not meet in August.)
Faculty Book Club, a monthly discussion group of faculty (and grad students) on important and thought-provoking books. We are currently reading The Intellectual Life: Its Spirit, Conditions, Methods by A. G. Sertillanges, O.P. and will discuss it in late September.
Summer Day Trips

Stratford Shakespeare Festival (Coriolanus) - Saturday, July 28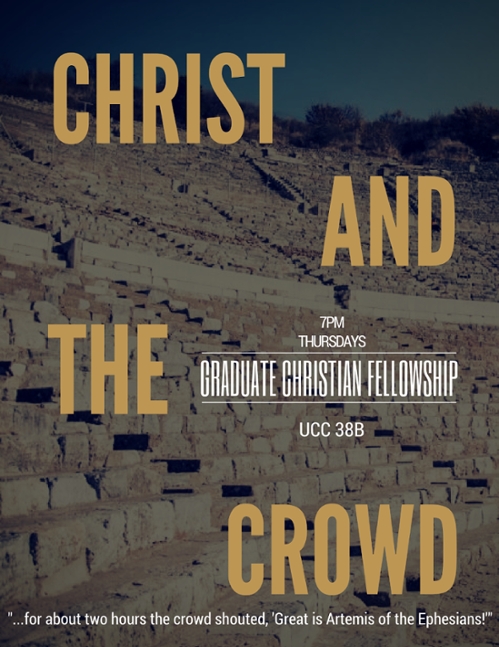 DOWNLOAD OUR APP!
Connect with us, receive notifications about events, get up-to-date announcements, all right on your iOS or Android device. Create a free account, set "Western University Campus Ministry" as your "home church" and you'll be all set! There's even a free Bible and daily devotional included!