Love Western!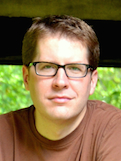 Michael R. Wagenman, PhD
Email: mwagenman[at]uwo[dot]ca



"Love Western!" is a student-led project for creating an inclusive community and meeting student needs with dignity and respect. All are welcome to get involved!


Dr. Wagenman also supervises PhD students and post-graduate internships. See below for more information on these opportunities.
---
Mondays from 6-9pm - Jam Nights with Charity Chords
Charity Chords
is a USC club designed to bring together the two best things on this planet: charity and music! Grab your guitar (electric or acoustic) or just show up and hang out with us - come and go as you please! Donations for local charities are collected each night (shelf-stable food, clothing, personal hygiene products, etc.).
Thursdays from 7-9pm - Coffee House and Community Pantry
Each week, our student interns set up live music or spoken word performances and provide a welcoming space for students to hang out, meet others, study, or pop into our Community Pantry of shelf-stable food. If you're looking for an alternative to either Richmond Row or colonialist capitalism, we might just be what you're looking for.
---
You can get involved in one of our three leadership teams.
Send us a message via Instagram and we'll get you in touch with the right person.
Instagram/Social Media Team - assist in the creation of our Instagram account which provides regular updates on our programming, interesting news items related to student life, updates about related programming on campus, and supports for when you're not having the best Western experience.
Coffee House Team - help us create a welcoming space each Thursday night where live music, games, and casual hanging out can spark community, connections, and friendship. Help out with music, food, or general hands-on tasks!
Community Pantry Team - join us as we seek to support fellow students facing food insecurity. We run a satellite food pantry in partnership with the USC's Community Pantry in the UCC. But we also offer unique items that you can't get on campus. Help us raise awareness of food insecurity as well as our project to address it.
---
PhD Supervision and Post-Graduate Internships
Dr. Wagenman has been at Western since 2005, teaching undergraduate and graduate courses in Religious Studies (Western) and Theology (Huron). Dr. Wagenman loves questions related to spirituality, faith, religion, values, worldview, and life - especially as they relate to culture, society, theology and philosophy. His work on campus is related primarily to mentoring graduate students, overseeing an undergraduate peer-support network, and helping everyone connect with supportive communities where they can be safe and welcome.


Dr. Wagenman is currently accepting PhD students who are interested in research in the following areas:
Abraham Kuyper and the neo-calvinist/Reformational tradition
Ecclesiology (the place and role of the church in society)
Christian worldview/cosmology
Theological anthropology and vocational discernment
"Death of God" theology and Christian witness within secularism
Biblical interpretation (New Testament)

Dr. Wagenman is also currently accepting proposals for bi-vocational post-graduate internship placements in London for the 2023-2024 academic year. These internship placements must relate Christian faith and practice to student life and diverse/secular society. These internships are ideally suited for those seeking to apply their academic interests to practice, those seeking a future in campus life, those interested in contextual church planting endeavours, and those seeking opportunities to connect research to community.
BA University of Minnesota

MDiv Calvin Theological Seminary

PhD University of Bristol (UK)
Academic Apppointments