Multi-Faith Education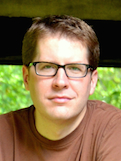 Michael R. Wagenman, PhD

Multi-Faith Education
Office: University Community Centre, room 38C
Phone: (519) 661-2111 x82795
Email: mwagenman[at]uwo[dot]ca


Mike has been at Western since 2005, teaching undergraduate and graduate courses in Religious Studies (Western) and Theology (Huron). He also assists Western's Wellness and Well-being Education team in promoting multi-faith spiritual wellness. Mike loves questions related to spirituality, faith, religion, values, worldview, and life - especially as they relate to culture, society, theology and philosophy.


Mike's position at Western is funded by the Christian Reformed Church. Since 1969, the Christian Reformed Church as been loving their neighbours here in London and seeking to build a constructive relationship to Western University.


During this pandemic time, you can reach Mike by email.
---
Fall 2020 Programming
Students for Public Justice
A progressive, inclusive community where you will learn about contemporary forms of injustice and advocate for solutions of public justice. We intentionally are critically-engaged with faith so you don't have to leave your faith at the door to take part in these discussions. But neither is faith a pre-requisite. Everyone is welcome!
iBelieve
Weekly faith-based discussion questions where you can come to know what you believe better and understand others who believe differently.
Alpha
A weekly community for you to openly and honestly discuss the claims of Jesus of Nazareth. Everyone's welcome. You can say anything and there isn't anything you can't say.
Book Club
A monthly discussion of a book that attempts to show how faith can contribute to important debates and issues today. We meet over Zoom at 4pm ET on the dates indicated below:
August 18: Jesus and John Wayne: How White Evangelicals Corrupted a Faith and Fractured a Nation by Kristin Kobes DuMez
September 25: Religion in the University by Nicholas Wolterstorff
October 23: We Need to Talk About Race: Understanding the Black Experience in White Majority Churches by Ben Lindsay
November 20: The Christian Imagination: Theology and the Origins of Race by Willie James Jennings
December 11: The Cross and the Lynching Tree by James Cone
---
Education
BA University of Minnesota
MDiv Calvin Theological Seminary
PhD University of Bristol (UK)
Courses Taught at Western
Religious Studies 2610G - Winter Term - Christian Theology Culture and Practice
Religious Studies 9505A - Fall Term - Modernism, Post-Modernism, and the Secular
Support This Work