Spiritual Well-being at Western
---
Our formal programming is on hold until September 2021 and the start of the 2021-2022 academic year. But we are recruiting for the following positions (all positions are work-study eligible and involve 5 hours/week):


Social Media Team Leader - Do you have energy and experience with growing a following on social media to raise awareness about spirituality and engage the university community in brave conversations about faith?
Podcast Production Team Leader - Do you have technical skills to help us oversee the production of our weekly podcast?
Love Western Team Leader - Do you have a heart for student food security and can you help us oversee our off-campus greenhouse and our on-campus food distribution network?
Research Hub Team Leader - Are you a research nerd and interested in helping us uncover the historical, cultural, social, and religious reasons for the changing religious landscape among youth and young adults today?
We look forward to offering the following programming in the coming year:
Love Western! - our attempt to put faith into practice by addressing food insecurity among students.
Scriptural Reasoning - a monthly multi-faith conversation in which we meet our neighbours and discover our own traditions better.
Research Hub - a regular pursuit of greater understanding of the dynamics around religious life in Canada today.
A Celebration of Spirituality Podcast - a weekly discussion about the various dynamics of spirituality on campus and among students.
Mandarin Student Ministry
Meetings take place on Zoom, every Wednesday from 7:30-9:00pm.
Email Yakira Zhang at lnfnzhang[at]gmail[dot]com for more information.
---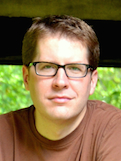 Michael R. Wagenman, PhD

Christian Reformed Church in North America
Office: University Community Centre, room 38C
Phone: (519) 661-2111 x82795
Email: mwagenman[at]uwo[dot]ca


Mike has been at Western since 2005, teaching undergraduate and graduate courses in Religious Studies (Western) and Theology (Huron). He also assists Western's Wellness and Well-being Education team in promoting multi-faith spiritual wellness. Mike loves questions related to spirituality, faith, religion, values, worldview, and life - especially as they relate to culture, society, theology and philosophy.


Mike's position at Western is funded by the Christian Reformed Church. If you would like to support this ongoing work, see below for our online donation portal. Since 1969, the Christian Reformed Church as been loving their neighbours here in London and seeking to build a constructive relationship to Western University.


During this pandemic time, you can reach Mike by email or phone.
Education
BA University of Minnesota
MDiv Calvin Theological Seminary
PhD University of Bristol (UK)
Courses Taught at Western
Religious Studies 2610G - Winter Term - Christian Theology Culture and Practice
Religious Studies 9505A - Fall Term - Modernism, Post-Modernism, and the Secular
Support This Work