Spiritual Well-being at Western
---
The Victory of the Cross - Book Discussion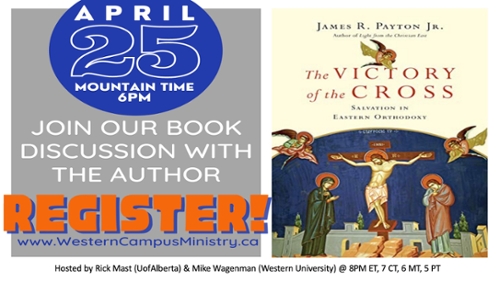 Join us as we engage with Dr. James Payton on his recent book,
The Victory of the Cross: Salvation in Eastern Orthodoxy, 
and the important insights Western Christians can gain through overcoming the millennium-long division from Eastern Orthodoxy. We will meet on Zoom on
Sunday, April 25 at 8:00pm ET (5pm PT).
Register via Eventbrite.
A sneak peek at our future book selections:
May: Parable of the Sower by Octavia Butler
June: A Theology of Failure: Žižek against Christian Innocence by Marika Rose
Speaking of Faith
We are a group of students from diverse religious/spiritual background exploring the uncharted territory of where faith meets the provocative. Our current project is
"Spiritualities of Pleasure"
- does spirituality contribute to protection from pleasure's temptations or is spirituality itself a form of - or means towards - pleasure?
Decolonizing Christianity
A European worldview of ethnic superiority was transplanted into North America, shaping settler relations with indigenous First Nations. Explore this tragic and heretical history and re-discover with others who Jesus is apart from concepts of domination and conquest!
Friendship for Well-being
What resources from the last millennia of Christian history and thought can be leveraged to meet the challenges of life today? Join a small group exploring resources and designing a national workshop for students!
Ecumenism in Canada Today
Join Mike's activities in the Canadian Council of Churches, which represents upwards of 85% of Canada's Christian churches. Get involved in youth and young adult initiatives, projects in theology, and developing university-level courses in ecumenism.
Mandarin Student Ministry
Meetings take place on Zoom, every Wednesday from 7:30-9:00pm.
Email Yakira Zhang at lnfnzhang[at]gmail[dot]com for more information.
---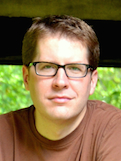 Michael R. Wagenman, PhD

Christian Reformed Church in North America
Office: University Community Centre, room 38C
Phone: (519) 661-2111 x82795
Email: mwagenman[at]uwo[dot]ca


Mike has been at Western since 2005, teaching undergraduate and graduate courses in Religious Studies (Western) and Theology (Huron). He also assists Western's Wellness and Well-being Education team in promoting multi-faith spiritual wellness. Mike loves questions related to spirituality, faith, religion, values, worldview, and life - especially as they relate to culture, society, theology and philosophy.


Mike's position at Western is funded by the Christian Reformed Church. If you would like to support this ongoing work, see below for our online donation portal. Since 1969, the Christian Reformed Church as been loving their neighbours here in London and seeking to build a constructive relationship to Western University.


During this pandemic time, you can reach Mike by email or phone.
Education
BA University of Minnesota
MDiv Calvin Theological Seminary
PhD University of Bristol (UK)
Courses Taught at Western
Religious Studies 2610G - Winter Term - Christian Theology Culture and Practice
Religious Studies 9505A - Fall Term - Modernism, Post-Modernism, and the Secular
Support This Work