Western Campus Ministry
---
Here are the ways you can help create a diverse, inclusive, and just culture of spiritual wellness and well-being at Western.
Scriptural Reasoning
Together as fellow human beings, we share our sacred religious texts with each other, not only to hear them again for ourselves but to see ourselves through the eyes of the Other. In partnership with the Al Amana Centre, Oman.
Spirit Matters Podcast
Join our team of curious students as we adventure out into the campus community, seeking answers to our burning question: What is spirituality? We share our journey with the whole Western community in the form of a weekly podcast.
Love Western!
Do you have a heart for fellow students facing food insecurity? Connect with us as we connect on-campus departments with off-campus partners to meet the food needs of our fellow Mustangs. No one should have to live on chicken fingers alone.
Luke's Place Coffee House
Thursday nights beginning September 16 from 8 to 10 pm at Luke's Place (1204 Richmond Street corner of Bernard). Experience and participate in community where you can relax, have fun and meet new people. Our 'mike' is open for those who enjoy sharing music, stories, or poetry.


We are still in the process of scheduling these activities. Check back for updated information or send a quick email to Mike Wagenman at mwagenman@uwo.ca to indicate your interest.
Peer Leader and Work-Study Opportunities
Full details on the Multi-Faith Spiritual Wellness and Well-being Peer Educator positions can be found here. Below is a brief summary of the kinds of opportunities that are available as a Peer Leader or Work-Study student:


Communications/Social Media Team: Do you have energy and experience with growing a following on social media to raise awareness about spirituality and engage the university community in brave conversations about faith?

Media Production Team Leader: Do you have leadership and technical skills to help us oversee the production of our weekly spirituality podcast?

Media Production Team: Assist in the design, recording, editing, and producing of our weekly spirituality podcast and other audio, photo, and video projects.

Communications Team: Help craft social media posts, record podcasts, schedule podcast guests, write or edit copy for posts/podcast, edit photos/video, work in our community garden, transport food between depots, etc.

Programming Team: Support the planning, designing, and delivering of multi-faith spiritual wellness awareness and programming, working in collaboration with other students, groups, departments, and off-campus partners. This team supports the work of Love Western and the Scriptural Reasoning projects outlined above.

Research Team: Investigate and design educational content on topics related to spirituality, faith, and/or religion for the purpose of awareness campaigns and programming/event planning.

Luke's Place Greenhouse Team: Do you have a green thumb? Know something about growing things, or want to learn? In support of Love Western, help research, plan, and implement planting, growing, and harvesting of produce in our greenhouse supplied by the London Food Bank.

Luke's Place Admin Team: Use your creativity to assist in the production of programming materials, weekly emails using MailChimp, and social media posts.

To apply
, email a 1-page cover letter and 1-page resume in PDF format to Mike Wagenman at
mwagenman@uwo.ca
. All positions are voluntary or work-study eligible. Flexible hours and scheduling!
This page is updated regularly – check back often.
---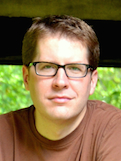 Michael R. Wagenman, PhD

Email: mwagenman[at]uwo[dot]ca


Mike has been at Western since 2005, teaching undergraduate and graduate courses in Religious Studies (Western) and Theology (Huron). He also assists Western's Wellness and Well-being Education team in promoting multi-faith spiritual wellness. Mike loves questions related to spirituality, faith, religion, values, worldview, and life - especially as they relate to culture, society, theology and philosophy.


Mike's position at Western is funded by the Christian Reformed Church. If you would like to support this ongoing work, see below for our online donation portal. Since 1969, the Christian Reformed Church as been loving their neighbours here in London and seeking to build a constructive relationship to Western University.


During this pandemic time, you can reach Mike by email.
Education
BA University of Minnesota
MDiv Calvin Theological Seminary
PhD University of Bristol (UK)
Courses Taught at Western
Religious Studies 2610G - Winter Term - Christian Theology Culture and Practice
Religious Studies 9505A - Fall Term - Modernism, Post-Modernism, and the Secular
Support This Work