Western Campus Ministry
"Western education has offered us a distorted vision
of what an educated person should look like ... .
My entire adult life has been spent in and around educational institutions
watching a formation that leaves its greatest treasure untapped,
a treasure that would move us toward a true maturity
that is a way of life together,
a way that forms new life together."
Willie James Jennings
from After Whiteness: An Education in Belonging
---
Here are the ways you can connect with community and integrate faith and life at Western. 
Love Western!
Do you have a heart, mind, and hands for supporting student flourishing, especially students facing food insecurity? Connect with us as we connect on-campus departments with off-campus partners to meet the food needs of our hungry fellow Mustangs. No one should have to live on chicken fingers alone. Email Dr. Wagenman to get involved.
Junior Scholar Reading Group
Many scholars are people of faith. But how one integrates one's own faith and scholarship is a complex question. Herman Dooyeweerd (1894-1977) was professor of Law at the Free University of Amsterdam, the founder and editor of the academic journal Philosophia Reformata, and prolific Christian author. In the late 1950s he toured the United States and his lectures were published in 1960 as In the Twilight of Western Thought. In this short book (130 pages), he offers Christian scholars important philosophical tools for their work. Join us for a Junior Scholar Reading Group that will meet monthly online from January to August to discuss this book chapter by chapter. (A "junior scholar" is a MA or PhD student or those within the first five years after graduation). Email Dr. Wagenman to sign up.
Luke's Place Coffee House
Thursday nights from 8 to 10 pm at Luke's Place (1204 Richmond Street). Experience and participate in community where you can relax, have fun, and meet new people. Our 'mike' is open for those who enjoy sharing music, stories, or poetry.
 
This page is updated regularly – check back often.
---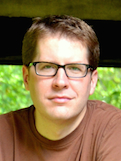 Michael R. Wagenman, PhD

Email: mwagenman[at]uwo[dot]ca


Mike has been at Western since 2005, teaching undergraduate and graduate courses in Religious Studies (Western) and Theology (Huron). Mike loves questions related to spirituality, faith, religion, values, worldview, and life - especially as they relate to culture, society, theology and philosophy. His work on campus is related primarily to mentoring graduate students and helping everyone connect with supportive communities.


Mike's position at Western is funded by the Christian Reformed Church. If you would like to support this ongoing work, see below for our online donation portal. Since 1969, the Christian Reformed Church as been loving their neighbours here in London and seeking to build a constructive relationship to Western University.


During this pandemic time, you can reach Mike by email.
Education
BA University of Minnesota

MDiv Calvin Theological Seminary

PhD University of Bristol (UK)
Academic Apppointments
Support This Work